For long, there has been a discussion on how science and technology influence popular culture, including films and books. Simultaneously, there is a strong influence that popular or 'pop' culture seems to have on science. An evidence of this is the fact that researchers have taken a liking for naming their new discoveries after popular film and TV series characters, or media personalities and politicians. This enables the researchers to cash in on the pop culture icons and also make science more interesting for people. The latest example of this the news that seven new spider species have been named after all the spiders in pop culture, including Game of Thrones, Harry Potter and Lord of the Rings, to name a few.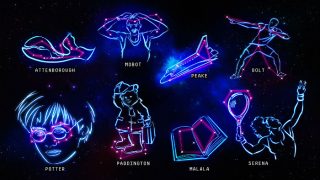 Scientists have named seven new spider species found in the caves in Pará, a state in northern Brazil after spiders in fantasy and pop culture. These include Varys from Game of Thrones, Shelob from Lord of the Rings and Charlotte. The new species discovered by the scientists come from the Ochyroceratidae spider family, of which there are 175 known species. Though they live in caves, they haven't lost their pigmentation or all of their eyes. Some of them were discovered outside of caves. The study was authored by Antonio Brescovit, Igor Cizauskas, and Leandro Mota, who are affiliated with Sao Paulo's Instituto Butantan. It has been published on Wednesday in the journal ZooKeys.
Here are the seven names that the scientists chose for the new species of spiders:
Ochyrocera varys: This species has been named after Varys from George R. R. Martin's "A Song of Ice and Fire" books. Varys is known as "The Spider."
Ochyrocera atlachnacha: A Mashable article states that Atlach-Nacha is "a giant spider with a human-like face which lives in the caves beneath a mountain". It has been created by H. P. Lovecraft. Charming.
Ochyrocera laracna: Lacarna is the Portuguese word for Shelob. It is a nasty spider from the popular franchise The Lord of the Rings.
Ochyrocera ungoliant: Ungoliant is Shelob's mother in The Silmarillion by J.R.R. Tolkien.
Ochyrocera aragogue: Who can forget Aragog from the Harry Potter film Harry Potter and the Chamber of Secrets. Aragog is a spider who can talk in the film.
Ochyrocera misspider: Misspider is a cute and cuddly spider from the children's book, Little Miss Spider by David Kirk.
Ochyrocera charlotte: Charlotte is the central character from Charlotte's Web, a book that taught children that people you love eventually die.
The scientists discovered that the spiders can tolerate sunlight and sometimes crawl outside of their dark cavernous homes. They reportedly collected 2,000 adult specimens during five years of field collection trips in order to classify and describe the spiders accurately. They have six eyes and are no bigger than two millimetres in size.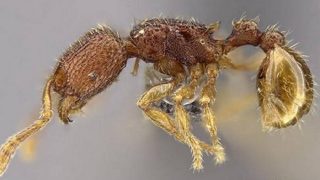 Besides this, there are several other instances of scientists using pop culture references for new discoveries. For instance, in December 2017, British astronomers at the University of Birmingham had named eight new constellations after modern day figures such as Serena Williams, Usain Bolt, Malala Yousafzai and David Attenborough. Similarly, in September 2017, scientists at Vermont University have named a spider after their state senator, Bernie Sanders.
Let's block ads! (Why?)