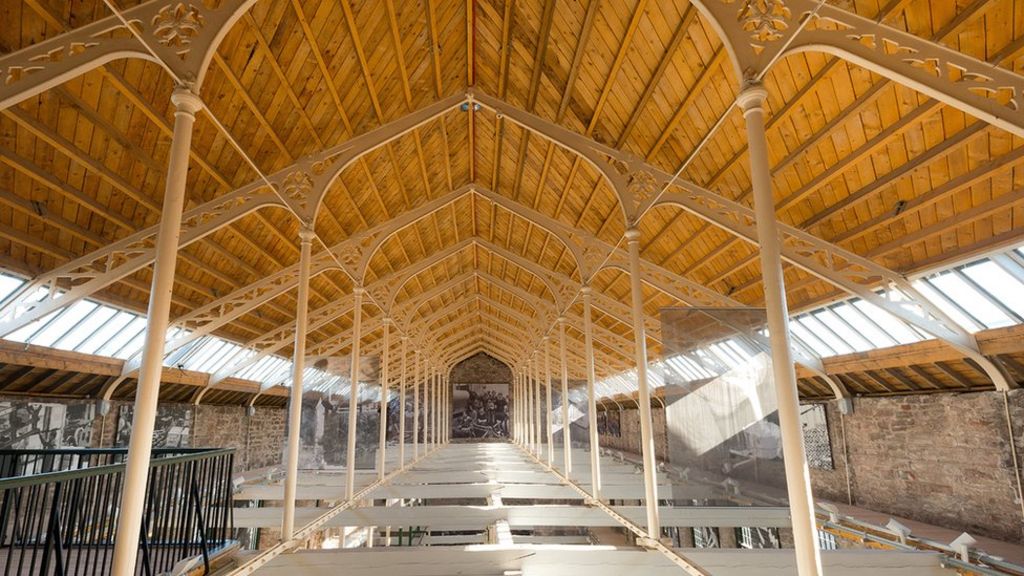 A former dilapidated building in Dundee has won a top award for architecture.
Verdant Works scooped the prize after a transformation that took it from a crumbling old jute mill to a leading museum.
The Open Gallery at High Mill was recognised in the conservation category of the 2018 Civic Trust Awards for its outstanding architecture, planning and design.
It joins winners from Sydney, Rio de Janeiro and London.
Owners Dundee Heritage Trust said the award "puts Dundee firmly on the international map in terms of design and culture".
James F Stephen Architects helped develop the building from the point of collapse to its reopening to the public in 2015.
The trust opened Verdant Works – with the public's help – in September 1996 and completed the second phase a year later.
Late 2015 saw the opening of High Mill, the oldest part of the building and a large space which recently hosted the Great Tapestry of Scotland.
Many of the items in the museum are donated by residents of Dundee, who consider it the home of the jute industry in Scotland.
'Derelict and dangerous'
Dundee Heritage Trust also runs the historic RRS Discovery ship and visitor attraction which sits next to the new V&A Museum of Design, due to open at Dundee's waterfront in 2018.
Paul Jennings of Dundee Heritage Trust, said: "We are delighted to see the High Mill Project at Verdant Works getting this international recognition from the Civic Trust.
"It was an ambitious and innovative scheme that transformed a derelict and dangerous building into stunning new galleries and learning spaces and gave us the facilities to host lots of new activities and events.
"Dundee is now firmly on the international map as a cultural and design centre, and we're proud to be part of that."
Welcoming the award, Doug Reid, partner with James F Stephen Architects, said: "We worked with the trust for more than 10 years to try to find a sustainable and viable new use for the High Mill, having sadly watched it deteriorate almost to the point of self-collapse.
"So it is exceptionally satisfying to see how this unique and innovative space within one of Dundee's Category A Listed Buildings is being successfully used, not only for museum purposes but also for a wide and diverse range of artistic and cultural events.
"The end result is an exemplar conservation project."
An awards ceremony will be held in Manchester next March.
Let's Post Your Story on Open Magazine! https://news.artmotion.com/packs/