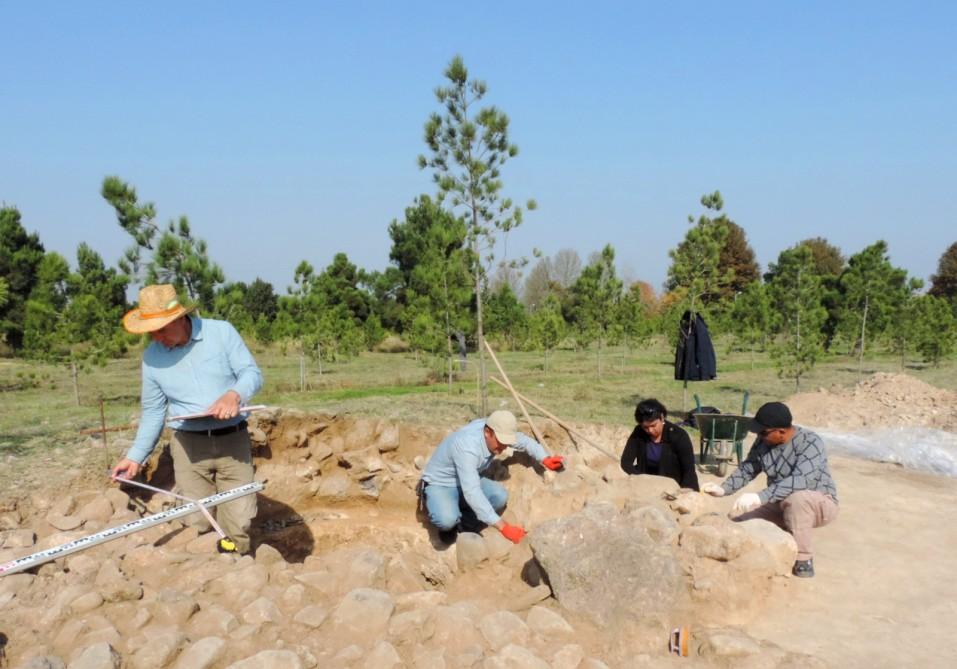 By Aygul Salmanova
Ganja, one of the three largest in size and population of Azerbaijani cities, is famous for its rich historical and natural heritage, which makes it the largest tourist center of Azerbaijan.
An open sky archaeological museum on the 3,300 years old remains of the Bronze Age exploring the history of Ganja and discovered in the area of the Heydar Aliyev Park complex will be created, said Academician-Secretary of Ganja Department of ANAS Fuad Aliyev told Azertac.
Aliyev said that a large group of scientists from the Institute of Archaeology and Ethnography of ANAS was involved in the field for investigations in 2015 with the support of Ganja City Executive Power.
As a result of preliminary investigations 62 mounds were registered in the city. Four of these mounds were involved in scientific research last year by the decision of the Institute of Archaeology and Ethnography. First, archaeological excavations have been started in the No. 1 mound. During the research, human skeletons and numerous material and cultural samples were discovered.
Noting that archaeological excavations continue in the territory of Heydar Aliyev Park Complex of Ganja by expedition group of archaeologists, Aliyev said that after the completion of the research, it is planned to set up an open sky archaeological museum.
Ganja is an ancient city in the west of Azerbaijan, which played a big role in the history of the whole country. There are different points of view about the history of the formation of the second capital of Azerbaijan. Some refer the foundation of the city to the period BC, while others relate it to the beginning of the Middle Ages.
According to the scientific research conducted recently, Ganja has existed for more than 4 millennia. The funds of the local lore museum – craft items, samples of local ancient ceramics, precious stones that were discovered in the valley of the Ganja-chay river – helped to make this amazing discovery. All these artifacts were sent to the famous Alexandria Library and the Archaeological Center of Egypt for analysis in 2013.
Shortly before that, the age of the ancient settlement of Ganja was also investigated by specialists from the Smithsonian Institution of the United States. As a result of the research, archaeologists have found that the first urban settlement in the territory of Ganja was built at least 4,000 years ago.
All these discoveries are sensational in nature, since more recently it was believed that the age of Ganja is no more than 2,500 years.
—
Follow us on Twitter @AzerNewsAz
Let's Post Your Story on Open Magazine! https://news.artmotion.com/packs/