Places to spend your holiday break on a budget in Detroit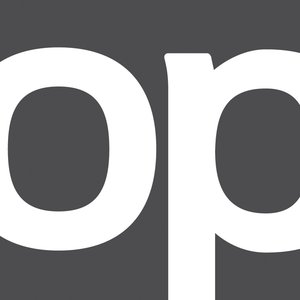 Katarina Kovac, Staff Reporter
January 2, 2018
Filed under Life, OTW
Share on FacebookShare on TwitterShare via EmailClose Modal WindowHang on for a minute…we're trying to find some more stories you might like.
CloseClose Modal WindowEmail This Story
Send EmailCancel
The tree is lit, the ice rink is up and streets are lined with lights and decorations. This is how we know that the holidays are officially here in Detroit.
As much as us students want to participate in everything the holidays in Detroit have to offer, one must not forget that most of us are unfortunately broke. Fear not, my friends! Detroit offers a multitude of events that will fill up your holiday break, and won't break the bank in the process. Some of these activities go into January, so these coming weekends can hold some fun.
Every year in Detroit there is ice-skating at Campus Martius Park just off Woodward Ave. The outdoor skating rink at Campus Martius is open seven days a week, so grab some friends and enjoy the thrilling feeling of gliding across the ice. Admission is $7-$8 and skate rentals are $4.
Holiday Nights at Greenfield Village is a nostalgic look at Christmases past with walking lanterns, lit paths, singing carolers, fiddlers, sleigh bells, horse drawn carriages, ice skating and fireworks to top it off. While walking from house to house, holiday vignettes and costumed presenters bring attendees into an old-fashioned world. Tickets go from $16.50-$26.
This year, the Downtown Detroit Markets are open with over 30 local vendors selling their wares, gifts, food and clothing through three locations downtown. Be sure to check out Cadillac Square which has glass booths for each vendor, fire pits and chairs, picnic tables and the huge Cadillac Lodge tent with couches, games, food and beverage options.
The Detroit Zoo is hosting its annual Wild Lights show. The spectacular light display has more than five million LED lights that illuminate trees, buildings and more than 230 animal sculptures throughout the front half of the Zoo. Tickets to the Wild Lights Show range from $14 to $16.
Treat you and your friends to a performance by the Detroit Symphony Orchestra. The world famous musicians are playing at Orchestra Hall on Jan. 6 and 7. Prices range from $30 at the upper balcony, to $100 and up on the main floor.
If you're looking for a no-cost activity, get in the car with friends and drive down Lake Shore Drive in Grosse Pointe to see the elaborate light displays on huge houses. Since the houses are massive and impressive to begin with, when lights are added, they become like something out of a movie. Some of the houses have themes for their light displays, while others are set to music. Grab some hot chocolate, turn on that Christmas music and take it all in.
There are so many fun, student budget friendly Christmas activities that serve as a distraction as Michigan slips into its brutally cold winter. If you're looking for Detroit Christmas events to do with friends, skating at Campus Martius Park, seeing the Wild Lights Show at the Detroit Zoo, or driving down Lake Shore Drive to see mansions lit up will do the trick. Take a step back in time at Greenfield Village, marvel at lighted displays, and pet a reindeer this holiday season.
Leave a Comment
Name (required)
Email Address (required)
Speak your mind
Polls
Are you ready for finals?
HAHAHAHHAHAHA
I'm becoming a stripper
I have killer note cards
C's get degrees, amirite?
View Results

Loading …
Let's Post Your Story on Open Magazine! https://news.artmotion.com/packs/