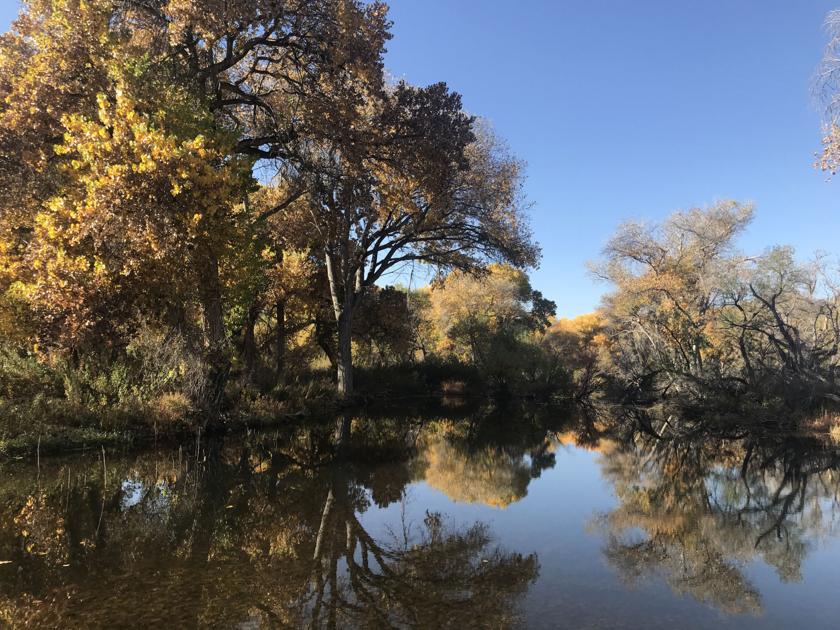 There's a lot going on this time of year but most of it has Santa, a tree, manger or some elves involved. Art lovers who are up for a little drive for adventure have a couple of options as we close out 2017.
Roberta Piazza Gordon, a lifelong Kernville resident, is sharing her artistic viewpoint with "Roberta's World" at the Starlite Lounge in Kernville.
An avid photographer, Gordon began at age 6, snapping photos on a Kodak Brownie Starmite. The artist, who describes herself as a "onetime Bakersfield weather girl and news anchor, and sometimes Kernville innkeeper," now relies on her iPhone to capture her world.
In her artist's statement, she writes: "The camera on the first iPhone wasn't very good, but I was determined to learn to take good photos with it, since every photographer knows that the best camera is the one you have with you. Now, the iPhone camera is as good as any point-and-shoot on the market, and still fits in my purse."
She said she has become a more adventurous photographer while working with the limitations of the smartphone's camera.
As far as subjects, Gordon looks to the Kern River and everything in its path, saying "The Kern River Valley is my muse."
Her work has been featured in exhibitions in 2015 and 2016 at Metro Galleries in Bakersfield.
The reception will be held from 6 to 9 p.m. Thursday at Starlite Lounge, 13423 Sierra Way in Kernville. Exit 43, featuring Josh Gordon and Michael Dykes, will provide live jazz music at the event.
The images from the show are on sale, with proceeds to benefit animal causes, Gordon said.
Coastal Christmas
If your holiday plans have you heading out to the coast, stop in at Peloton Cellars in Avila Beach. Although the paintings in the featured exhibit, "My Central Coast," are of the scenic beach area, their creator is Bakersfield resident David Gordon.
Gordon, an accomplished painter and executive director of the Arts Council of Kern, is featuring a series of paintings at the award-winning boutique winery, which has partnered with Bakersfield's Metro Galleries. Metro has highlighted Gordon's work over the years in a number of exhibitions.
"My Central Coast" opened last weekend and remains on display at Peloton Cellars, 470 Front St. in Avila Beach.
Let's Post Your Story on Open Magazine! https://news.artmotion.com/packs/