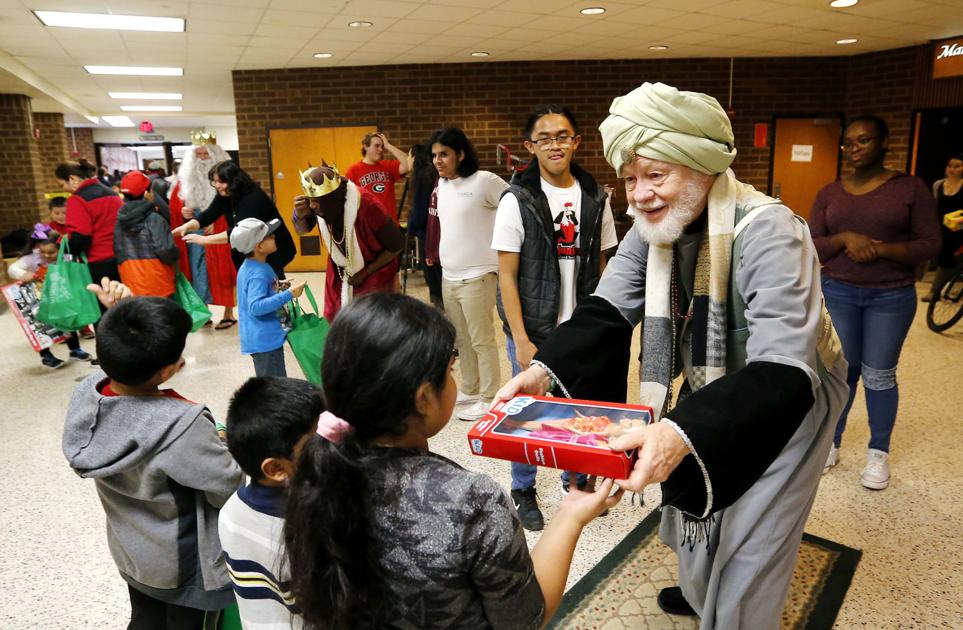 Update: 'El Juguetazo' in Chesterfield rescheduled to Saturday, Jan. 13
Previous from Dec. 26: Lori Lowery remembers the smile that spread across a 5-year-old boy's face when he received a bag full of basketballs and soccer balls that were as big as him.
The Spanish teacher at Cosby High School has volunteered at the annual "El Juguetazo" event in Chesterfield County for the past six years.
Each year in January, thousands of children in need receive a toy. In past years, organizers received enough donations to give a toy to approximately 1,500 needy children. In 2017, 2,400 children in need, most of them Latinos, benefited from the event. This year will mark its 14th anniversary.
"El Juguetazo" commemorates Three Kings Day during the first week of January. For many in Spain, Latin America and Asia, the day is as important, if not more important, than Christmas.
According to biblical accounts, the Three Kings, or Wise Men — Gaspar, Melchior and Balthazar — visited the baby Jesus bearing gifts of gold, frankincense and myrrh. For many Latin American youths, the kings — not Santa — are the star gift-givers of the season.
For the past six years, Lowery has woken up early that day in January and handed out toys to thousands of children in need after the organizer of the event, Juan Santacoloma, asked if she wanted to help out. At that time, she was teaching Spanish to one of his daughters. Santacoloma serves as the multicultural liaison for Chesterfield County.
But even after his daughters had passed her class, Lowery continues to come back each year and help out. She also brought a group of her Spanish students so they could learn about the importance of Three Kings Day to Spanish-speaking people. Now, about 35 students from Cosby High School join the batch of volunteers each year.
"It's a great chance for all the high school teenage students who are learning Spanish to be immersed in the culture. They are usually surprised at what hard work it is, but they love seeing the kids' faces light up when they get a toy," Lowery said. "It's tiring, but I always tell the kids, a lot of the charities that you help out with, you don't see your charity in action. But these kids get to see the kids that they are giving to."
Often on the day of the event, children are lined up three hours ahead of time to receive their toy.
"We kind of get caught up with Santa here, but it's a way for them to keep their culture alive and I think it's really important," Lowery said.
"El Juguetazo" will be held on Jan. 6 from 1 to 5 p.m. at L.C. Bird High School in Chesterfield County. Organizers are looking for toys for boys and girls from infants to 14 years old, and will not accept any violent or war-related toys.
Let's Post Your Story on Open Magazine! https://news.artmotion.com/packs/